Home / International SIM Card
Check Out Our International SIM Cards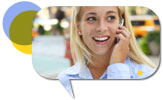 Get our prepaid international SIM card to save 85% on international roaming charges as you travelling worldwide. Each international SIM card includes both a European and an Australian number, with the option to add additional numbers in many other countries. If you need an unlocked GSM mobile phone, then check out our international mobile phone bundles.

If you are travelling only to Europe, we offer a special Europe & More SIM with Direct Dial calling from 45 countries and special low calling rates to the United States and Canada.

If you are specifically looking for better Data rates on your smart phones, iPads, and tablets we offer the OneSimCard Data & Roam SIM. This features Internet Data coverage in 170+ countries, outstanding data packages, and billing increments as low as 1 kB.
International SIM Card Rates and Features Highlights
OneSimCard PLUS
Includes $10 of balance for Talk,Text & Data.
Universal SIM size SIM card - Mini, Micro and Nano Size
Includes 2 numbers: Europe & Australia
Add numbers in 60+ other countries
Coverage in over 200 countries
Discount packages available
Voice mail service with free delivery to email
Free incoming calls received on EU number in 162 countries. Outgoing calls from 25c/min
Get 1 Mobile Mile for every call you make or receive & redeem with our hotel and airline loyalty partners
24/7 Live Technical Support
View details
OneSimCard Data & Roam
Includes $10 of balance for Talk,Text & Data.
Universal SIM size SIM card - Mini, Micro and Nano Size
Fits all GSM phones including iPhones
Coverage in 200+ countries
Internet Data Coverage in over 170 countries
Mobile data service from 2c/MB
Bi-Weekly/Monthly packages available
Perfect for iPads, tablets, computers and MiFi hotspot devices
Includes 2 numbers: Europe & Australia
Add numbers in 60+ other countries
Voice mail service with free delivery to email
Free incoming calls received on EU number in over 130 countries
24/7 Live Technical Support
View details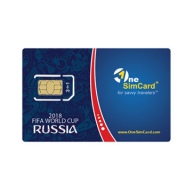 OneSimCard 2018 FIFA World Cup Russia SIM Card
Includes 1000MB of Data, 100 Outgoing Calls and 100 Texts from Russia
Universal SIM size SIM card - Mini, Micro and Nano Size
Includes 2 numbers: Europe & USA, Canada, UK or Australia
Add phone numbers in 60+ other countries including Russia
Includes $3 balance for testing and incoming calls on PENs
Designed for 2018 Soccer World Cup Games (works in over 200 countries)
Voice mail service with free delivery to email
Free incoming calls received on EU number
24/7 Live Technical Support
*Free shipping to the U.S. on orders over $50
*Free shipping to Canada on orders over $100
International shipping from the U.S. starts at only $4.99
View details
OneSimCard Europe & More
Includes $10 of balance for Talk,Text & Data
Universal SIM size SIM card - Mini, Micro and Nano Size
Fits all GSM phones including iPhones
Coverage in 70 countries
Direct Dial - No Callback
Mobile data service from 2c/MB
Bi-Weekly/Monthly packages available
Free incoming calls received on EU number. Outgoing calls from 25c/min
Perfect for Travelers to Europe, Russia, Kazakhstan
Includes 2 numbers: Europe & Australia
Add numbers in 60+ other countries
Voice mail service with free delivery to email
24/7 Live Technical Support
View details
What Customers Say
We consistently strive to offer our international SIM card customers the best possible experience. This includes providing friendly customer support, fast product shipping, improving our products and services, decreasing the cost of mobile services, and affordable pricing. But don't take our word for it, here are some real, verified reviews that our past customers have left about OneSimCard.com


© 2006-2017 Belmont Telecom Inc., DBA OneSimCard.com. All rights reserved