VPN, or Virtual Private Network, allows you to set up a private, secure connection to another network, generally in another country. This makes it appear as if you were browsing from that country, while also creating an encrypted tunnel for your data so it can't be intercepted by snoopers, hackers and third parties.
Initially created by Microsoft in the mid-nineties as a way for employees to remotely and safely access their office network, our VPN partners offer the same benefits easily available to international travelers on any device. VPN works with regular secure data roaming as well as protected and unprotected Wi-Fi connections.
Enjoy private, secure connection to your favorite websites and more!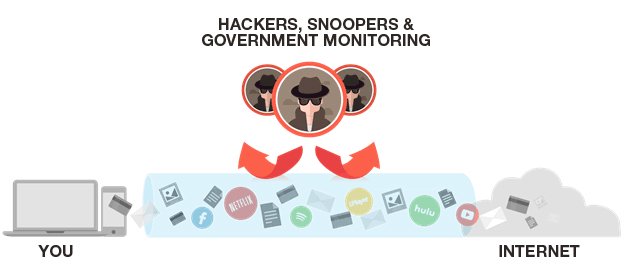 Access Unlimited Content
Gain access to your favorite streaming movies, shows, sports and music anywhere and anytime.
Protect Your Privacy
Prevent website owners, third parties and government agencies from tracking your digital footsteps online.
Secure Your Data
Enjoy peace of mind knowing that you can securely browse the internet anywhere, on any of your devices.
Save Money
With VPN, you can change your IP address and make purchases as if you were in another country to save hundreds of dollars on flights, hotels and more.
FREE TRIAL OFFER
PROTECT YOUR PRIVACY, SECURE YOUR DATA AND ACCESS ANY WEBSITE
START FREE TRIAL


(No credit card required)
By clicking the free trial button, you will be taken off onesimcard.com. We are not responsible for the 3rd party's websites you visit. You should carefully review those sites' privacy policy and condition of use.
Apps available for: