OneSimCard, Australia's Best Travel Sim Card Company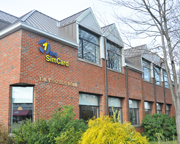 OneSimCard® is a division of Belmont Telecom, Inc., a licensed U.S. interexchange carrier (IXC) providing telecommunications services since 1994. We strive to make communication as efficient and inexpensive as possible for you, whether you're calling across town, across the country or across the globe.

We provide you with the best, least expensive, and easiest to use international cell phone service. Whether you are an occasional international traveler wanting to make sure you have a phone in case of an emergency, or a frequent corporate jet setter who needs to stay in touch with your clients at all times, we will have the best solution for you. We offer the opportunity to stay connected in over 200 countries while avoiding your regular mobile carrier's high international roaming charges.
Business Opportunities with OneSimCard
Our international SIM cards and international cell phones are in high demand, that is why we have set up two distinct partnering opportunities which will allow our partners to reap the benefits of lifetime commissions simply by helping us introduce and distribute OneSimCard products around the world.
OneSimCard Rave Reviews & Feedback
Both my kids studied abroad and also we have vacationed there. We used the services that were suggested by the schools and they were EXPENSIVE with hidden fees for calls! This was the best website/service that I found through a google search. I bought a 4 band unlocked phone which is mine to keep forever with an International SIM card. I put on $100 and its good for 10 months. Then, you just talk until the balance is zero. You can recharge your SIM card easily with a credit card either online or with the phone itself. The website is easy to use. You can keep up with your account easily. I know there are many services like this, but this one is great, easy, dependable, honest, and no hidden fees. A mistake not to use them next time you travel. Much cheaper then using an international calling plan through your US carrier (eg. ATT, Verizon, Sprint). Their customer support is also excellent. This is the service to go with!"
John L. - Texas, USA

"I just wanted to tell you how great it was to travel with OneSimCard. We had to be in the UK, Ireland, Poland, Greece, Cyprus and South Korea. It worked so well everywhere - NO problems! Thanks!"
Colleen B. - California, USA

"Amazing personalized service. I used to be with a competitor and I won't be going back, as OneSimCard is a better deal and with better service."
Ernie C. - Ontario, Canada

"I just received the global SIM card I ordered a couple days ago. Due to my lack of familiarity with using the international cell phone I bought to be used with the SIM card, I encountered errors making test calls and text messages. When I called OneSimCard's customer service number, they patiently tested the functions with me. Not only were they prompt about shipping the SIM card, they deliver excellent customer service and support. Furthermore, I have not seen any hidden charges. I strongly recommend anyone needing a global SIM card to use OneSimCard."
Carissa B. - Massachusetts, USA

"Been traveling around Europe and Middle East with the lowest rate I have ever paid. Most of the places I have visited have free incoming calls. Wahoo that's fantastic!"
Nader S. - Singapore

"I am really impressed with OneSimCard cell phone service. I used it with my old unlocked Motorola V3 phone in 4 countries - Italy, France, China and Hong Kong. It worked everywhere without a glitch and saved me at least $400 in two weeks that I was traveling abroad."
Bill B. - Massachusetts, USA

"I found OneSimCard to be most reliable and economical. I plan on using OneSimCard frequently and I just wish I had discovered them sooner."
Don S. - West Virginia, USA